Book review - Cromwell and his women
Posted on
I must admit, I know very little about the Civil War. Despite the importance of it to British history it's never been a period I've dedicated much time to. And if I know little about the Civil War then I know even less about Oliver Cromwell, apart from him banning Christmas (rather apt then that this review comes out now!)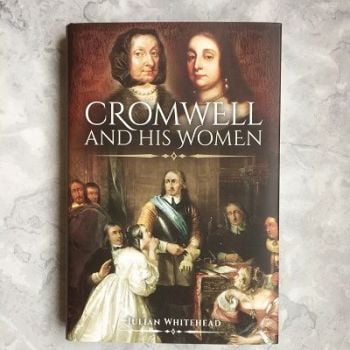 So I was grateful that Pen and Sword sent me this copy of Cromwell and his Women. As you can probably tell from the title, this book looks at the life of Oliver Cromwell, and his relationships with his mother, his wife, and his daughters.
Since I've had little interest in the Civil War, I haven't really paid any attention to the women who lived through it (on any side). It was really interesting to get more of an idea of some of the women who were on the Parliamentarian side. But more importantly I found I was particularly drawn to Cromwell's early life, before he even thought about joining Parliament, and his relationship with his wife Elizabeth. What I found really sad is that only a few of the letters between Oliver and Elizabeth survive. They were clearly a very close couple and so to lose so much correspondance between the two seems like a real loss to the history of the man, to the history of women in the period, and the history of the wider family.
Cromwell nowadays is either a hero or a bogeyman, depending on whose side you are on. I found that viewed alongside the relationships with the women in his life he becomes a much rounder character. He tried to keep his family close to him, encouraging his widowed mother to move nearby when his wife and children relocated with him to Ely. When their sons and daughters married and moved away they sent some of the grandchildren to live with them, and then moved back to London when circumstances allowed. The feeling you get from this book is of a close family, with a loving couple at the centre.
My only complaint about this book is simply that I felt a bit more attention could have been paid to Cromwell's granddaughters towards the end. I really think this is an unexplored avenue, but perhaps there's very little evidence for them and their relationship with their grandfather.
Generally though if you're a beginner in your knowledge of Oliver Cromwell and the Civil War, I really think this book will help you get to grips with what can feel like a complicated and drawn-out period of history.