Advent Day 1 - Ashwell Church
Posted on
If you've ever read up on medieval graffiti (especially if you got the incredible book "Medieval Graffiti: The Lost Voices of England's Churches" by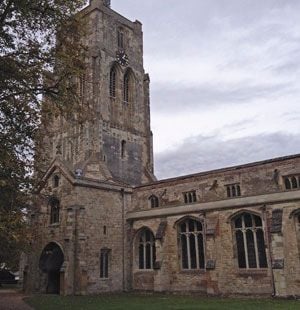 Matthew Champion for last Christmas) then you'll probably have heard of the church at Ashwell. This small Hertfordshire village is full of unique historic property, with a high street showing houses from several eras. But this church itself is the real call for many, due to the extensive medieval graffiti you can find inside.
The earliest recorded date for the church is the 14th century, but since Ashwell was a community long before that date it's highly likely that a church has stood on or near that spot for much longer. The church tower, complete with Hertfordshire spike, is the tallest in Hertfordshire at 176 feet. There were later additions to the church, including the south porch, which was built in the 15th century, and 19th century stained glass which replaced the windows destroyed during the Reformation.
Unlike other churches in the area, Ashwell didn't go through a major restoration during the Victorian period (although the roof was replaced). This is how the medieval graffiti that's dotted around the walls and pillars has managed to survive. Some of it is quite funny, such as the architect who appears to have left a professional criticism about the quality of some of the building work, or the comment about "Barbara" and the complaint about an Archdeacon.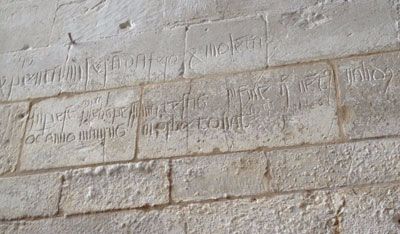 Carved in to the wall of the church tower is famous record about the Plague. Ashwell seems to have suffered multiple plague infections, as the graffiti states that it arrived in 1350 and left in 1361, apparantly coinciding with a severe storm. It stands of a rare physical reminder of what people went through when the plague arrived in England, leaving a "wretched populace" to pick up the pieces in its wake.